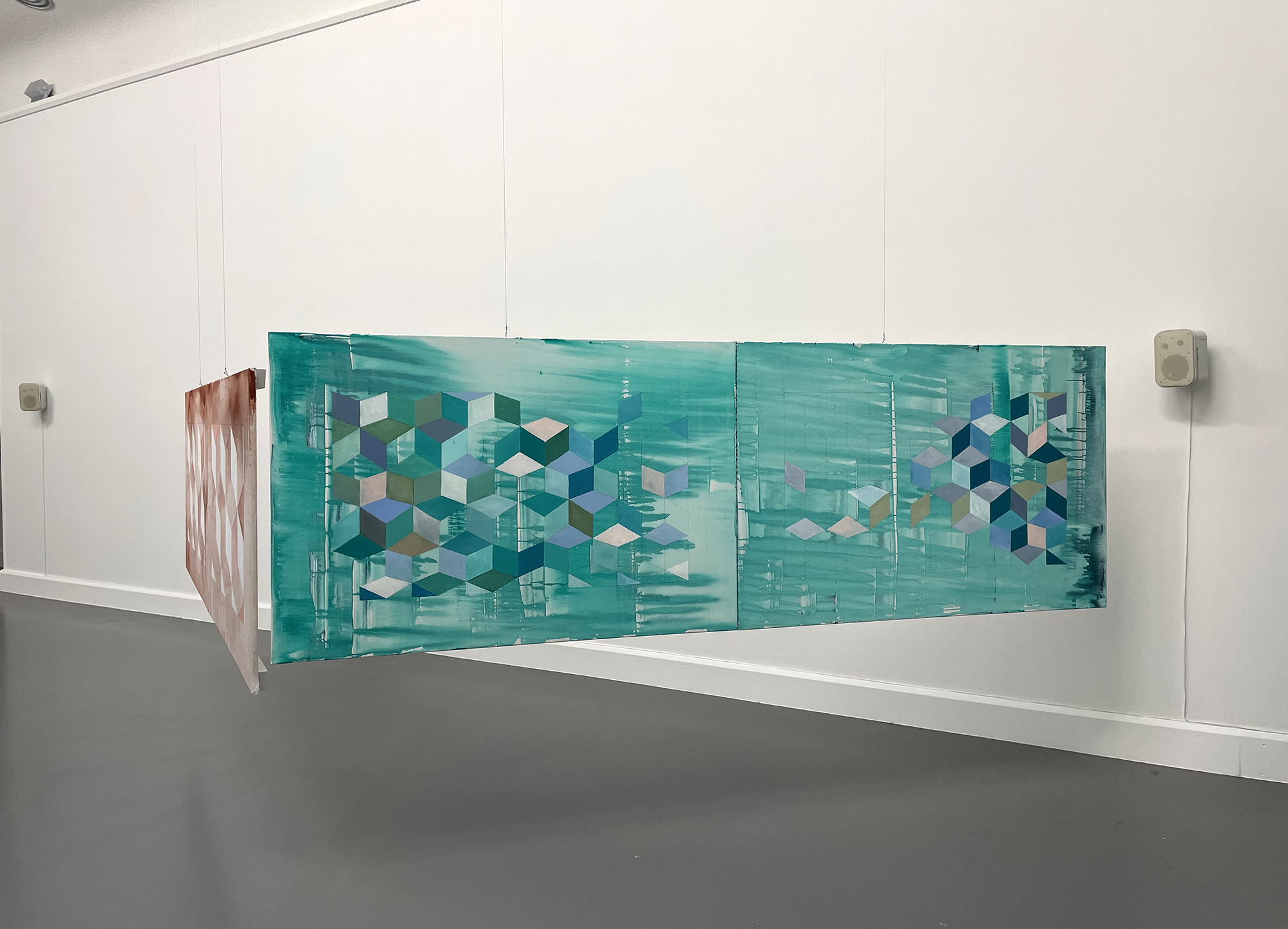 28 Nov 2022
Rewinding Internationalism – Van Abbe till April 2023
Magda Stawarska presents an eight channel sound composition in response to Lubaina Himid's series of paintings titled Zanzibar from 1999, for the Van Abbe Museum in Eindhoven.
Her new commission is part of 'Rewinding Internationalism', an exhibition-research project that engages with the construct of internationalism through multiple scenes. It includes five new commissions and a number of collaborative research projects, alongside loans and archival material from public and private collections.
Himid writes about this group of abstract paintings, titled Zanzibar (1999):
There are paintings of cloves, of rain, of closed shutters; there are paintings of the sea, fishing nets, death from malaria and of course women's tears.
This is a series about a number of journeys. The first was the journey I made from Zanzibar to England in 1954 with my mother after the death of my father; he was 33 and I was 4 months old, my mother was 26. The second was the years I spent painting works that were and were not Zanzibar. The third was a visit I made in 1997 with the artist Maud Sulter when I discovered that I had been painting the place, the sound and the memory of the island all along. The fourth journey was the painting of the series itself, an exercise in speed, daring, calm and panic. I listened to a great deal of music – a combination of whatever Radio 3 had to offer and a careful selection of CDs, mostly women singing, trying to remember and to sooth.
Playing across the room is a new eight channel sound piece by Magda Stawarska, made in collaboration with Himid. It includes samples of BBC Radio 3 from the 1990s, fragments of radio from the 1950's, with voices reading excerpts from a guide book to Zanzibar that Himid's father gave to her mother, there is opera, Taraab music from Zanzibar and the sound of dripping water and falling rain.
The exhibition is curated by Nick Aikens and will be open to the public until 30th of April